Metro services will start from September 7, larger gatherings will be allowed in a limited manner from September 21, while senior students can come to schools on a voluntary basis. The Centre's step-by-step opening up post-coronavirus lockdown is set to see major relaxations in Unlock 4.0, which was unveiled on Saturday.
The guidelines issued by the Union Ministry of Home Affairs say that states can no longer impose lockdowns outside containment zones without the Centre's permission and must not seal borders.
Metro trains will run for the first time since March starting September 7, "in a graded manner" while social, academic, sports, entertainment, cultural, religious and political functions can be held with a maximum 100 people from September 21. The Centre has also allowed operation of open air theatres from September 21. Read in Malayalam, Tamil.
While schools and colleges will remain shut till September end, they can call in 50% of their teachers for facilitating online teaching. Students of classes 9 to 12 can visit schools on a "voluntary basis" to clear their doubts.
The only activities expressly prohibited under the new guidelines are opening of cinema halls, swimming pools, entertainment parks, theatres (excluding open air theatres) and similar places with a high risk of spread of the virus. International air travel of passengers, except as permitted by the MHA, and train services will remain restricted.
On Metro services, the guidelines say, "Metro rail will be allowed to operate with effect from 7th September 2020 in a graded manner." It says the Ministry of Railways and Urban Affairs will run the trains in consultation with the MHA, and the Urban Affairs Ministry will frame a Standard Operating Procedure.
Also read | What will change when Delhi Metro restarts?
In May, the Ministry had shared a detailed SOP with all Metro operators across the country, including a proposal to link QR code-based tickets with the Aarogya Setu app, mandatory masks, limited entry, thermal scanning of passengers, longer opening of gates of coaches to let in fresh air, and social distancing of passengers through alternate vacant seats.
For "social/ academic/ sports/ entertainment/ cultural/ religious/ political functions and other congregations", the guidelines have fixed a ceiling of 100 people. "Such limited gatherings can be held with mandatory wearing of face masks, social distancing, provision for thermal scanning and hand-wash or sanitiser," the guidelines say.
The MHA clarified that the same rules as currently applicable for weddings and funerals will continue — a limit of 50 and 20 people in attendance, respectively — till September 20. After that, their limit too will be raised to 100.
The MHA said states and Union territories were not in favour of opening schools and colleges and so they shall remain shut till September 30.
Specifying the relaxations allowed from September 21, the guidelines say, "States/UTs may permit up to 50% of teaching and non-teaching staff to be called to the schools at a time for online teaching/ tele-counselling and related work. Students of classes 9 to 12 may be permitted to visit their schools, in areas outside the containment zones only, on a voluntary basis, for taking guidance from their teachers. This will be subject to written consent of their parents/ guardians."
Apart from this, skill or entrepreneurship training will be permitted in National Skill Training Institutes, Industrial Training Institutes, and short-term training centres registered with the National Skill Development Corporation or State Skill Development Missions or other ministries of the Centre and states.
In higher education, the guidelines say, institutions can be opened "only for research scholars (Ph.D.) and post-graduate students of technical and professional programmes requiring laboratory/experimental works".
"These will be permitted by the Department of Higher Education (DHE) in consultation with the MHA, based on the assessment of the situation, and keeping in view the incidence of Covid-19 in states/UTs."
With states such as Maharashtra, Karnataka, Tamil Nadu and Bihar frequently sealing borders or imposing lockdowns, the MHA has decided to rescind the power of states to impose lockdowns. It had in the past written to states multiple times to not restrict the movement of people and goods across district or state borders.
"State/UT Governments shall not impose any local lockdown (State/ district/ sub-division/ city/ village level), outside the containment zones, without prior consultation with the Central government. There shall be no restriction on inter-state and intra-state movement of persons and goods. No separate permission/approval/e-permit will be required for such movement," the guidelines say.
An MHA official said, "Such lockdowns and sealing of borders have severely impaired supply chains and are adversely affecting efforts to revive the economy."
Within containment zones, severe restrictions will continue to ply with perimeter control.
The MHA also asked people to strictly follow social distancing and wearing of masks. "National directives for Covid-19 management shall continue to be followed throughout the country, with a view to ensure social distancing. Shops will need to maintain adequate physical distancing among customers," the guidelines say, adding the MHA will monitor the same.
What is Google Assistant Snapshot and how does it work?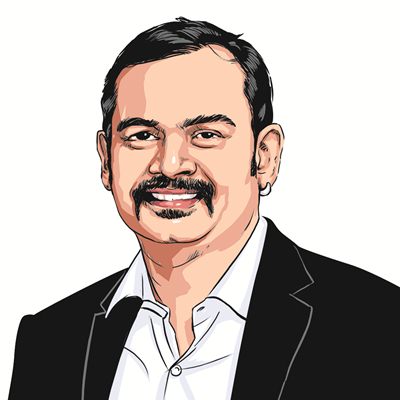 Deeptiman Tiwary… read more