Manabadi, TS SSC 10th Results 2018 Live Updates: The Telangana Board of Secondary Education has declared the results of Class 10 or SSC examination on the official website, bse.telangana.gov.in, Friday, April 27, 2018. This year, around 83.78 per cent students cleared the examination successfully. All those students who had appeared for the same can check their respective marks on the official website — bse.telangana.gov.in. In case one is unable to open the website due to heavy traffic, he/she may check the result results.cgg.gov.in or manabadi.com. The exams were conducted from March 15 to April 2. The exams were three hours long and were started at 9:30 am and concluded by 12:45 pm. The results will also be available on third-party websites like examresults.net, indiaresults.com. The online apps are also handy to avail the results.
Read | Telangana SSC results 2018 declared, 25 schools score 0%
Among districts, Jagtial has scored highest pass percentage while Adilabad is at the lowest. Students should keep their hall tickets/admit card ready in order to check their results. After it is released, they should visit the official website and click on the link for result. Thereafter, in the provided fields, they will be required to enter their roll number/other details. After submitting the same, their result will be displayed on the screen. They should then download the same and take a printout for further reference.
Deputy Chief Minister and Minister of Education, Kadiyam Srihari announced the results from the Conference Hall of D-Block Ground Floor, Telangana Secretariat Hyderabad.
Among districts that scored the highest pass per centage Jagtial ranks at the top while Adilabad is at the lowest. The Telangana Board of Secondary Education carries out the responsibility of conducting board examinations around the state and also looks after the educational condition of Telangana.
A total of 2125 schools have scored 100 per cent while 25 schools hve scored nil or 0 pass percentage. Supplementary date exam will be conducted from June 4 to 19. Last year, over 50,000 students had appeared for the supplementary exam.
At the time of higher qualifications for getting a job, still, there are some jobs whose minimum qualifications are Matriculation/ Class 10 pass. Below are some jobs that you can apply for
Post Office Jobs
Gramin Dak Sevak, Mail Guard
BSF Constable Recruitment
Central Reserve Police Force (CRPF) (Technical and Tradesman)
Indian Navy
Indian Navy Sailors Matric Entry Recruitment Examination
Indian Navy Artificer Apprentices Examination
Indian Navy Dock Yard Apprentices Examination
Indian Air Force (IAF) Non-Technical Trade's Examination
Indian Army
Indian Army Soldier General Duty Examination (NER)
Indian Army Soldier Technical Examination (MER)
Indian Army Soldier Clerk's Examination
Indian Army Soldier Nursing Assistant Examination (MER)
Certificate Course in Graphic Designing, Certificate Programme in MS-Office, Certificate Course in Web Designing, Certificate Course in Programming Language (JAVA, C++, PHP, SQL), Diploma in 2D and 3D Animation, Diploma in Computer Applications, Certification Course in SEO (Search Engine Optimization)
The candidates have to appear for All India Trade Test (AITT) to get a seat in the colleges.
Two-year courses in Engineering and Non-Engineering field. Here are the courses: Electrician, Carpenter, Plumber, Fitter, Mechanic, Technician
The candidates have to appear for CEEP (Common Entrance Exam for Polytechnic) to get a seat in the colleges.
Diploma courses in Engineering and Non-Engineering (3-year course), Diploma in Civil Engineering, Diploma in Electrical Engineering, Diploma in Mechanical Engineering Diploma in Electronics and Communication Engineering, Diploma in Computer Engineering, Diploma in Garment Technology, Diploma in Home Science, Diploma in Agriculture.
After clearing the class 10 examinations, most of the students opt for higher studies. Here are streamwise different courses, students can avail.
Intermediate (11 & 12/ PUC)
General Courses- Science and Humanities
Science
MPC- Maths, Physics, Chemistry
BiPC – Biology(Botany, Zoology), Physics, Chemistry
CEC – Civics, Economics, Commerce
HEC – History, Economics, Civics/Commerce
MBiPC – Maths, Biology, Physics, Chemistry
Apart from it, students have to take a subject as a language. English, Telugu, Hindi, Sanskrit, French, Arabic are the language subjects available.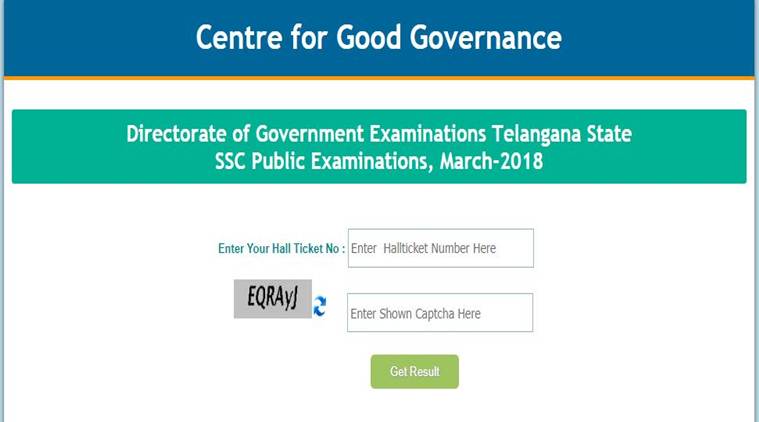 The Telangana TS Supplementary examinations will be conducted from June 4 to June 19.
The Grade Points are distributed as follows:
3 GP- 0 to 34 marks
4 GP- 35 to 40 marks
5 GP- 41 to 50 marks
6 GP- 51 to 60 marks
7 GP- 61 to 70 marks
8 GP- 71 to 80 marks
9 GP- 81 to 90 marks
10 GP- 91 to 100 marks
The grade points of the six subjects are added (for a total score of 600) upon which the Grade Point Average (GPA) is calculated
There will be no reevaluation of papers, but students can apply for recounting or re-verification.
The overall pass percentage is at 83.78 per cent. A total of 5,38,867 have appeared in the exam of which girls have scored 85.14 per cent while boys are at 82.46 per cent. Among districts, Jagtial has scored highest pass percentage while Adilabad is at the lowest. Interestingly, 2125 schools had scored 100 per cent while 25 schools had scored nil or 0 pass percentage. Supplementary date exam will be held on June 4 to 19.
This year, girls have outperformed boys. 85.14 per cent girls cleared the examination successfully, while the pass percentage of boys are 82.46
The results of Telangana TS SSC 10th examination has been declared on the official website, bse.telangana.gov.in. This year, around 83.78 per cent students cleared the examination successfully.
The results of class 10th examination will be released shortly. Meanwhile as the official website is not working, the candidates can check the results through manabadi.com, results.cgg.gov.in
Results will be declared at 7 PM. The candidates can check the results through SMS also. The candidates have to send their registration number to 56263.
Though the board had plans to introduce grading system in academic year 2017-18 to discourage suicides but it has failed to to switch to the new system this year. Therefore, the Board will continue to conduct exams under marks system for Intermediate Public Examinations (IPE) this year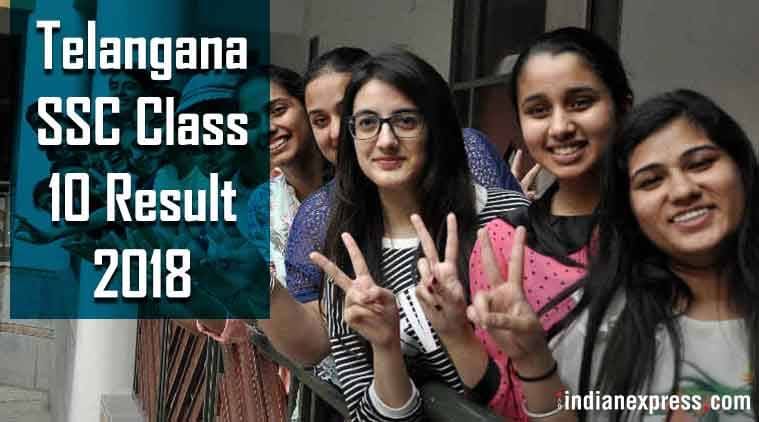 According to reports, over 2,05,086 girls appeared for the second year regular examinations, out of which 1,49,091 have passed, translating to a pass percentage of 72.70. In case of boys, 60.99 per cent of the 1,90,635 who had appeared cleared the exam.
As per reports, about 38,542 intermediate students did not appear for their final examination this year with an overall absenteeism of 4.3 per cent recorded. The number of absentees ranged from 13,000 to 25,000 students every day. The Telangana Board said the absentees were less than 5 per cent of the total students registered for the exam. The second language paper was conducted for the first year students in Telugu, Sanskrit, Hindi, Urdu, Arabic, French, Kannada and Marathi.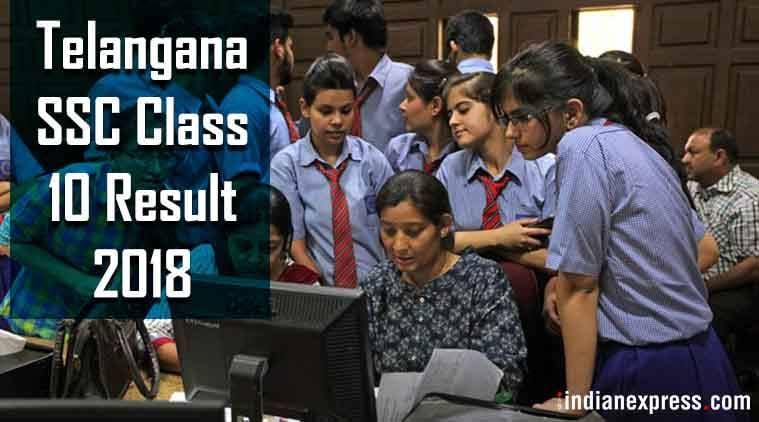 Telangana TS SSC 10th Results 2018 will be announced at bse.telangana.gov.in and manabadi.com. Here are live updates of the Class X results here
All those students who had appeared for the same can check their respective marks on the official website — bse.telangana.gov.in and manabadi.com. Students should keep their hall tickets/admit card ready in order to check their results. After it is released, they should visit the official website and click on the link for result