NEW DELHI: As the state participates in the national exercise of curriculum reform, education officials in Chhattisgarh hope that no matter what form the National Curriculum Framework (NCF) finally takes, it will be sensitive to the needs of the Adivasis.
Recommended: Unlock Your Free JEE/NEET Preparation Dashboard. Join Now!
Recommended: CBSE 12th Sample papers. Free Download
Don't Miss: CBSE Toppers' Preparation Tips to Score 99+ in Boards, Check Now
Latest: Career Guidance Test to choose the right Career Path for you. Start Now
"Chhattisgarh has a large population of Adivasi students which was brought to the attention of NCERT [National Council of Educational Research and Training]. The curriculum must favours the intelligence of Adivasi students taking help from where they come from. For example, a student who lives in Bastar is very close to nature and she is intelligent but struggles in school because of terminologies etc. We are trying to be sensitive towards the needs of the student and integrate the books with our society. The idea is to engage the students more than before in the teaching-learning process. Earlier the students were silent receivers of knowledge. Now we need to rectify this and give more importance to students' intelligence and language," explained Neelam Arora, Chhattisgarh SCERT, curriculum development cell. As per the 2011 Census, over 30 percent of Chhattisgarh's population is tribal.
Work on designing a new NCF to align with the National Education Policy (NEP) 2020 has reached different stages in different parts of the country. Odisha is conducting a survey; Chhattisgarh has a steering committee and focus groups in place; Kerala and West Bengal are yet to set up the committees.
Also Read| Bihar Board 12th Result 2022 Live: BSEB inter result today at biharboardonline.bihar.gov.in
The national framework will be drawn by the NCERT with a steering committee headed by former Indian Space Research Organisation chief K Kasturirangan overseeing the process.
In September 2021, the union education ministry constituted the 12-member steering committee. The NCF is a guideline based on which states will design their syllabus, textbooks, and teaching practices.
The centre has asked the State Councils of Educational and Research Training (SCERT) to make recommendations that can be incorporated in the new NCF. As per the ministry guidelines, states and union territories are required to constitute steering committees along the same lines as the national one.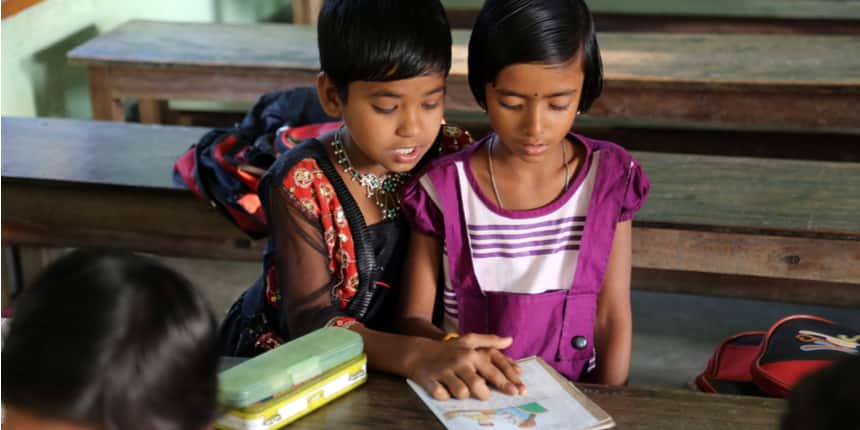 Each state has been asked to design four revised curriculums on early childhood care education, school education, adult education and teachers' education. (Picture: Shutterstock)
At the national level and in each state, 25 focus groups must be formed that will be responsible for writing the position papers. The national-level panels are already in place. These position papers will be the foundation on which the new books and syllabi will be designed. Soon after assuming charge in February 2022, Dinesh Prasad Saklani, the newly appointed director had also sought state's progress report on the curriculum revision exercises.
Also Read| CBSE 12th Result 2022 Live Updates: When and where to get term 1 mark sheet
"At this point, states are developing position papers on certain themes like language, mathematics, foundational learning, pedagogy etc. The national steering committee has sent out some guidelines on how the states should prepare their position papers; so that these state position papers can add value to the national curriculum. At the national level, 25 focus groups have been formed where members of the national steering committee are also represented in the group. These inputs will come together in next few months and all this will be compiled to make the national curriculum framework. The states will draw their respective state curriculum based on this," Dhir Jhingran, a member of national steering committee, told Careers360.
In November 2021, the ministry of education sent the guidelines to the states. Each focus group consists of five-six members who are academics, teacher educators or trainers, administrators or school teachers. Each state has been asked to design four revised curriculums on early childhood care education, school education, adult education and teachers' education.
"The ministry of education sent us a strategy letter for creating the state curriculum framework in August last year. As instructed in the strategy letter, in September we created 25 focus groups and steering committees to design the position papers. In December, we were instructed by the centre to conduct district level consultations to know the expectations of stakeholders for the education system. A detailed questionnaire was provided by NCERT to collect the responses," said Arora, from Chhattisgarh.
Also Read| With board exams, Haryana shifting blame for systemic failures on children
On centre's direction, the states and union territories are conducting district level consultations and even mobile application-based surveys to collect responses of teachers, students, school principals, and subject experts. Opinions and suggestions of Anganwadi workers, non-literate and neo-literate people have been incorporated. The stakeholders were asked to respond to multiple-choice questions on four areas in which maximum questions were asked on school education; then there are questions on early childhood learning, adult education and teacher training as well
"We have collected responses of 3,124 stakeholders which include teachers, parents, administrators, school teachers, principals and other academics. Along with this, the authorities have also conducted district level consultations to discuss cross-cutting themes to create the position papers," said Manoranjan Mohapatra, Odisha SCERT, state technical coordinator.
While some states have been "strictly" following the NCERT's instructions, there are a few that are yet to even form committees. They also do not plan to adopt every part of the NEP. "We will begin our work from March onwards. Although the new curriculum will not be in tune with the NEP 2020, we will take some good measures suggested in it. Anyway, the government is yet to decide and appoint committees for this and once it is done, we will begin the revamping of our state curriculum and even the rationalisation of the syllabus," said Jayaprakash R K, director, Kerala SCERT. Since education falls in the concurrent list, the SCERT director said that the states are free to design their own curriculum.
The Kerala government has been critical of NEP 2020 since its launch in July 2020. The state opposed the provisions of the policy for being a violation of federal principles and encourage the centralisation of decision-making powers. In the past, the SCERT had also raised concerns on how the centre's "bottom's up approach" overlooked the federal structure. In a meeting held in June last year, SCERT officials alleged that the centre had ignored state suggestions.
Also Read| BSE Odisha Class 10 exam pattern released; matriculation exams to begin from April 29
In West Bengal, the state is still awaiting approval of the state-level steering committees that will oversee the work on the new SCF. "The West Bengal SCERT had already sent a list of members that sent for approval to the state department of education and literacy. It has been over four months and there have been no developments since then," a SCERT official told Careers360 asking not to be named.
The NCERT guidelines on district-level consultations include questions on challenges to implementing the new 3+5+5+4 model, development of cognitive abilities of children, diverse learning needs of Scheduled Caste, Scheduled Tribe and disabled students. While schools are still trying to make up for the academic loss caused by the pandemic, parents are seeking an improved teaching-learning experience, especially for younger children to be reflected in the new curriculum
"In the discussions, we found that parents were worried about distractions for young children in offline classes. They suggested that teachers should use more interactive and use approachable language while teaching concepts. To avoid distractions, parents suggested that schools should create a conducive environment that sparks their interest in learning," said Arora.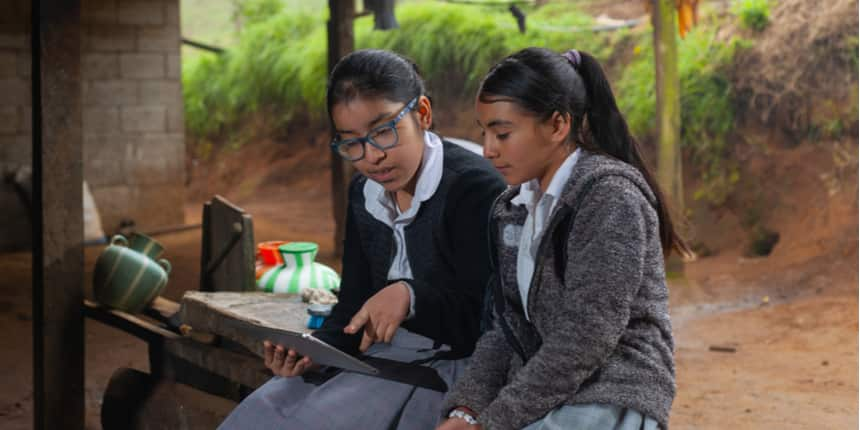 SCERTs have received suggestions from parents to improve digital literacy among children (Picture: Shutterstock)
The NEP 2020 places great emphasis on the three-language formula in which the mother tongue or local language as the medium of instruction till Class 5 while recommending its continuance till Class 8 and beyond. The questionnaire seeks suggestions on implementing this. However, many parents have objected to it.
"Some parents told us that their children learn their own language at home and schools should teach English. We had to explain the benefits of learning in the native language at least in the early stages as it helps in retaining the concepts for long. We have had debates on the issue," said Arora.
Jhingran argued that there is a difference between learning a language and learning through a language. English, he said, must be taught as a language rather than a medium of instruction. "I think the aspirations of the parents for their children to learn English is valid but there is so much science around learning languages that you cannot ignore its merit. What I argue is that the medium of instruction from the beginning should be in the mother tongue. English should not be the medium of instruction rather a subject that can be learnt alongside," he explained.
Also Read| COVID-19: Funds, tests, school clustering in education ministry's 'learning recovery plan'
Moreover, Jhingran pointed towards the need to improve English teaching at public schools and introduce English when the child is ready. "I believe the English teaching in government schools is very poor. The teachers often do not know good English. We can conduct oral learning exercises for English while still continuing learning in our mother tongue. For instance, you may know Gujarati but you cannot study all subjects through Gujarati. Therefore, the idea is to delay English as the medium of instruction. Teaching and learning of English can start early enough through oral activities and spoken English," he said.
Another request, Arora said, was to improve digital literacy among children. "They wish that their children must have good know-how about technology in education. The parents wanted this to minimise their dependency on other people. We have recorded their responses; however, we have also made them aware that interpersonal interactions are also a major part of early childhood education," she added.
Follow us for the latest education news on colleges and universities, admission, courses, exams, schools, research, NEP and education policies and more..
To get in touch, write to us at [email protected].
Shamshad Ali|Dec 21, 2022
Shivam Jadoun|Dec 17, 2022
Shamshad Ali|Dec 16, 2022
Anu Parthiban|Dec 15, 2022
Anu Parthiban|Dec 14, 2022
Team Careers360|Dec 22, 2022
Anu Parthiban|Dec 22, 2022
Iti Agrahari|Dec 22, 2022
Ujjwal Kirti|Dec 22, 2022
Press Trust of India|Dec 22, 2022
Your CBSE Class 12th brochure has been successfully mailed to your registered email id "".
We endeavor to keep you informed and help you choose the right Career path. Sign in and access our resources on Exams, Study Material, Counseling, Colleges etc.
Regular exam updates, QnA, Predictors, College Applications & E-books now on your Mobile
Copyright © 2022 Pathfinder Publishing Pvt Ltd.