In an interview published in The Indian Express on July 1, 2016 — the first in a series of conversations with senior policymakers to mark 25 years of economic reforms — Manmohan Singh discussed the lateral entry of experts into the government.
As early as 1973, he had been able to get Bimal Jalan, who was then with ICICI, on board, Singh said — and subsequently, Montek Singh Ahluwalia, Shankar Acharya, Rakesh Mohan, Arvind Virmani, and Ashok Desai for key economic assignments. "I got Nicholas Stern involved; Jagdish Bhagwati and T N Srinivasan; Vijay Joshi from Oxford." This was important because "old orthodoxies" needed to be revisited, and "it was helpful (to have a) group of young and learned people to back the process", Singh said. Years later, and despite the formidable challenge that lateral entry posed, Singh was able to get in Raghuram Rajan. EDITORIAL: More open, merrier
In that interview, the former Prime Minister attributed his early success in getting domain experts from outside to the fact that the Indian Economic Service at the time was small, and "nobody felt threatened". But later, "the IES felt that their opportunities for career advancement and promotions were being denied". That same broad sentiment could in part explain the chorus of criticism that greeted the invitation on Sunday for applications from "talented and motivated Indian nationals" for lateral entry into 10 joint secretary-level posts in the central government.
READ | Government invites lateral entry at joint secretary-level posts for 'talented'
Much of the criticism, though, has been political. But what these critics seem to have ignored is the fact that through the 1970s and 80s — much before the age of specialisation and opening of the economy — professionals from both the private sector and state-owned companies headed departments in several ministries.
Mantosh Sondhi, who headed Ashok Leyland and the Bokaro Steel Plant, and who founded the Heavy Vehicle Factory, Chennai, was chosen by Indira Gandhi's government for the top job in the Department of Heavy Industry. This post was later held by Venkataraman Krishnamurthy, who also headed BHEL and SAIL. D V Kapur, founder chairman of NTPC, served as Secretary in the Departments of Power, Heavy Industry, and Chemicals and Petrochemicals. R V Shahi, former CMD of the private power utility BSES, was Power Secretary from 2002-07.
ALSO READ | Centre invites lateral entry at joint secretary-level posts: Here are 10 things to know about it
Back in 1965, when Lal Bahadur Shastri was Prime Minister, Dr Verghese Kurien, founder of the Kaira District Cooperative Milk Producers' Union — popularly known as Amul dairy — agreed to become chairman of the National Dairy Development Board on condition that the Board would be headquartered in Anand, at a safe distance from Krishi Bhawan. In the 70s, Prakash Tandon, the first Indian Chairman of Hindustan Lever, was appointed head of State Trading Corporation (STC). P C Alexander, a former Principal Secretary to two PMs who, as Joint Secretary in the Ministry of Commerce negotiated the terms of the engagement, has written about Tandon's success in infusing a new culture of management into STC.
Rajiv Gandhi's government chose K P P Nambiar, a former Chairman of Kerala State Electronics Development Corporation, to head the Department of Electronics in 1986. The other famous appointment of a technocrat by Rajiv's government was that of Sam Pitroda, who was made head of several technology missions.
The Planning Commission, forerunner to the NITI Aayog, inducted many talented young professionals at relatively senior levels. Yoginder Alagh, Vijay Kelkar, Nitin Desai, and Sukhamoy Chakravarty all went on to hold top positions in government. However, the Union Public Service Commission had to approve the appointments if the tenures were of more than a year.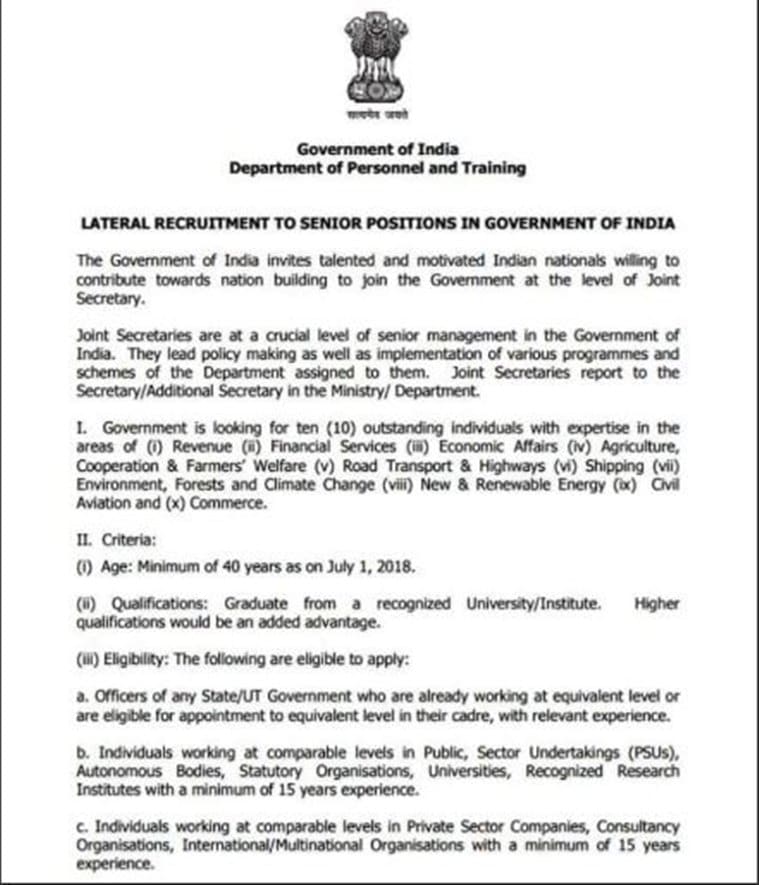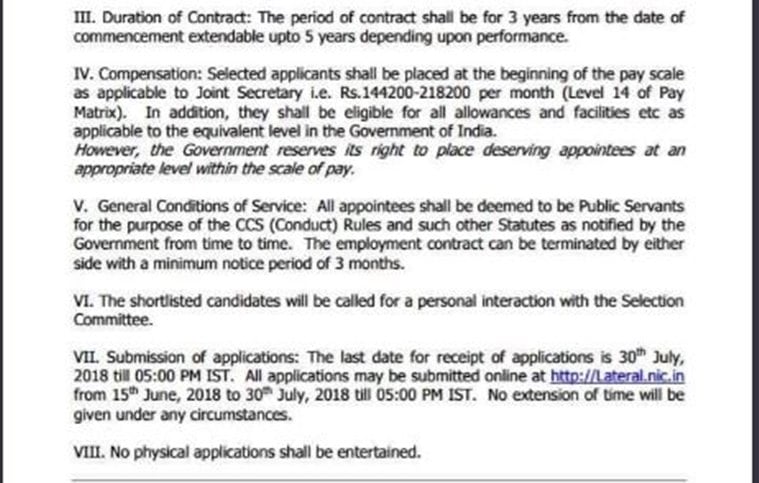 Given the requirements of technical expertise, lateral entry has traditionally been easier in the economic ministries and in the Departments of Space, Science and Technology, Biotechnology, Electronics, etc. In its 2002 report, the Civil Services Review Committee headed by Alagh, however, recommended lateral entry into other Departments as well, along the lines of countries like the US, where the administration has a mix of permanent civil servants and mid-career professionals.
"There is a need for differentiated skills which require recruitment of specialists. When officers know that they will have to compete, they will work towards accumulation of relevant professional experience," the committee said, and suggested that successful individuals from non-profit organisations and cooperatives be inducted into middle and senior levels of the government.
The committee placed on record the contribution of the civil service to the country's development, but noted that levels of professionalism and integrity had declined and a "ruler mindset" and "negative orientation" had set in. It underscored the need to remove deadwood and move towards greater specialisation.
The success of the lateral entry announced by the government now will depend on transparency and its ability to address potential conflicts of interest, and to lay down proper terms of engagement.
DU Admissions 2018: Cut-offs released at St Stephen's, 98.75 per cent is highest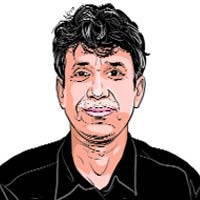 Shaji Vikraman… read more