Bangalore, Karnataka Weather Highlights: The Meteorological Centre in Bengaluru Wednesday predicted more rains and thunderstorms in the city. Belagavi, Bagalkote, Bengaluru Urban, Bengaluru Rural, Chickbalapura and Kolar districts are likely to be affected by the showers, said the forecast.
Meanwhile, waterlogging continues. Over the last two days, residents of some of Bengaluru's most high-end residential properties and well-known tech parks on Yemalur-Bellandur Road, behind the Old Bengaluru Airport and bordering two lakes that are an integral part of the city's drainage system, have been among the hardest hit. Reason: overflow of Bellandur and Yemlur lakes. The city's civic body Bruhat Bengaluru Mahanagara Palike (BBMP) has a 24×7 helpline (2266 0000) and WhatsApp helpline (94806 85700), along with zonal helpline numbers. The toll-free number 1533 is also reportedly acting as the rain helpline.
Chief Minister Basavaraj Bommai said the state government has prepared a memorandum on rain damage estimate meticulously and transparently and the Government of India must be recommended to release a fair compensation to Karnataka as per the central guidelines.
In other news, Karnataka Minister Umesh Katti died due to cardiac arrest at a private hospital in Bengaluru on Tuesday night, official sources said. The minister for food, civil supplies and consumer affairs and forest was 61-years-old. He is survived by his wife, son and daughter.
This live blog has been closed. Follow latest updates from Bengaluru and Karnataka here.
Thunderstorm accompanied by lightning with light to moderate spells of rain likely to affect the following districts in the next 3 hours:
Bidar
Kalburgi
Vijaypura
Raichur
Yadgir
Chamarajanagara
Chitradurga
Davanagere
Mysore
While flood waters receded in some parts of Bengaluru on Wednesday, the worst is not over for IT capital yet, with the weather bureau predicting heavy rainfall over south interior Karnataka, including the city, for the next two days.
Heavy to very heavy rainfall is predicted over a few places in coastal and south interior Karnataka on September 8-9 and interior Karnataka on September 9-10, according to the India Meteorological Department (IMD).
"A cyclonic circulation lies over interior Karnataka and neighbourhood. A trough runs from cyclonic circulation over east-central and adjoining southeast Bay of Bengal to north Kerala across Rayalaseema and south interior Karnataka," it said.
While experts have attributed the flooding in IT capital to encroachments on the stormwater drain and water bodies which impede the flow of rainwater, excess rain has also played its part. (PTI)
Bengaluru received 131.6mm rain overnight on September 5, just short of breaching the recent single-day rainfall record of 132.3mm, noted on September 26, 2014. The highest rainfall in Bengaluru in the last 30 years was recorded on October 1, 1997, when the city received 180mm rainfall, a source in the weather department said.
On September 1 this year, the city received 2.9mm rain. It further received 11.9mm and 41mm rainfall on September 2 and September 4, respectively. There was no rainfall on September 3. (Read More)
Among the many striking images to have come out of Bengaluru over the last few days was of Vinod Kaushik, founder-CEO of a construction start-up, getting on to a open truck with his family and pet dogs as they were evacuated from their home in DivyaSree 77 East, an upscale locality in Mahadevapura, in the eastern part of the rain-lashed and waterlogged city. (Read More)
Although floodwaters receded here in some areas, the images of people rushing out of submerged localities in tractors is set to linger on in people's memory for long and the only silver lining now is the respite from torrential rains.
While elected representatives of the ruling BJP faced tough questions over tackling the deluge, Chief Minister Basavaraj Bommai on Wednesday said he would bat for special grants from Centre to handle the situation arising out of the damage caused by the downpour to civic infrastructure. Parts of Bengaluru that were battered by torrential rains for the last couple of days appeared to be slowly returning to normalcy with floodwaters receding in some areas. According to official sources, waterlogging has been cleared in most roads, while work is on for draining water in other affected areas. Traffic is almost returning to near-usual levels and complete normalcy is hoped soon.
For people, whose routine life was thrown out of gear due to the showers, the respite is that the rains have stopped. However, many residents could not forget the travails they endured, like those who live in 'Epsilon', a posh gated community in North Bengaluru. Almost all in Epsilon were top business executives and in this neighbourhood, high-end cars were submerged, household belongings were washed away and they used tractors and boats to reach places of safety. (PTI)
A three-day state mourning following the demise of Forest and Food, Civil Supplies and Consumer Affairs Umesh Katti, will be observed in Karnataka state.
Disclosing this to reporters on Wednesday, Chief Minister Basavaraj Bommai said there will be no official functions on three days but other works related to the management of floods and other emergency works will go on.
The CM said "Janotsava" which was re-scheduled to be held in Doddaballapur on September 8 stands postponed and now it will be held in the same venue on September 11.
Parts of Bengaluru that were battered by torrential rains for the last couple of days appeared to be slowly returning to normalcy with floodwaters by and large receding in some areas.
According to official sources, most parts of the waterlogged roads have been cleared, while work is on for removing water in some of the worst hit areas that were inundated, amid some respite from rains. Traffic is almost returning to near-usual levels, and things may get back to normal very soon, they hoped. Bengaluru traffic police have issued an advisory regarding waterlogging near 'Eco Space' on the Outer Ring Road among other areas.
Also, the city's Cauvery water supply is said to have resumed to a large extent, after the supply was hit in some areas because of flooding at a pumping station in T K Halli, officials said. (PTI)
"She was the pillar of our family. It will be very hard to accept that we have lost her", said Somashekar, father of 23-year-old Akhila, who was electrocuted while navigating a flooded road in Bengaluru.
Tragedy struck around 9.30pm on Monday, when the B Com graduate who worked at a dance school was returning home. Her scooter broke down and she lost balance and fell into the water on the road between Varthur Kodi and Kundalahalli. She was electrocuted as she held on to a hoarding installed on the divider. (Read More)
Generally cloudy sky and few spells of light to moderate rain/thundershowers are very likely in Bengaluru and neighbouring areas in the next 24 hours according to the Meteorological Centre in Bengaluru.


Heavy to very heavy rainfall likely to occur at one or two places over Coastal Karnataka on 7th, 8th , 9th and over North Interior Karnataka on 9th, 10th and over South Interior Karnataka on 7th, 8th 9th September 2022.
Karnataka BJP's 'Janotsava' rally to mark the completion of the party being in power for three years and the Basavaraj Bommai-led government's one year in office, in Doddaballapura scheduled for Thursday, has been postponed to September 11 following the death of senior leader and Minister Umesh Katti.
This is the third such postponement of the event, which was to be attended by BJP national president J P Nadda.
"Due to the untimely demise of Minister Umesh Katti, the Janotsava that was scheduled to be held on September 8 at Doddaballapura has been postponed to September 11," BJP's Karnataka unit vice-president Nirmal Kumar Surana said.
The rally was originally planned on July 28 (the date marking Bommai's one year in office) at Doddaballapura, but the Chief Minister was forced to cancel it following outrage over BJP Yuva Morcha member Praveen Nettar's murder in Dakshina Kannada district on July 26. (PTI)
Some of the top business executives residing in 'Epsilon', a gated community in North Bengaluru, had never dreamt that they would get a "feel of Venice" in their locality.
Several tycoons got stranded in their own homes due to flooding triggered by two-days of heavy rains, which also threw life out of gear in several parts of the city, particularly information technology corridor and arterial roads.
Home to billionaires, the starting price of a villa in Epsilon is at least Rs 10 crore. However, the eye catching locality near Nagawara itself turned into an extension of the Nagawara lake during the deluge.
High end cars were submerged, household belongings washed away, and the dwellers of this posh locality near Manyata Techpark rode on tractors and boats with families to their safety. (PTI)
A local court in Karnataka's Chitradurga has adjourned the bail hearing of Sri Jagadguru Murugharajendra Mutt pontiff, Shivamurthy Sharanaru to Thursday.
Shivamurthy is presently in judicial custody till September 14. The Mysuru police lodged a complaint against Shivamurthy Muruga Sharanaru on August 26 under the Protection of Children from Sexual Offences (Pocso) Act, 2012, and Section 376 of the Indian Penal Code (IPC) pertaining to rape. This came after the girls told members of the state Child Welfare Committee they were sexually assaulted between January 1, 2019, and June 6, 2022. The case was later transferred to Chitradurga district police. The police had arrested Shivamurthy on September 1.
E-commerce companies, especially their delivery boys, had a harrowing time to supply products to the customers when certain parts of Bengaluru was under deluge due to two days of heavy rains in parts of the city.
The inundated areas such as parts of Sarjapura, Bellandur, Varthur, Whitefield and Outer Ring Road had become inaccessible due to water-logging. In view of the flood situation, these e-commerce companies had suspended their services for some time.
An executive of a leading e-commerce company told PTI they had to suspend services in certain places as it was not possible for anyone to reach there. "We are waiting for some time to see things settle. Things seem to be improving now in some places," the executive said.
Meanwhile, an Amazon spokesperson said in a statement, "Safety of our associates is our top most priority. We are evaluating the situation, and ensuring that our associates do not venture in areas with excessive water logging."(PTI)
Bengaluru South Lok Sabha member Tejasvi Surya was trolled and criticised by a section of social media users accusing him of relishing dosa and promoting an eatery in his constituency, when many parts of the city have been reeling under torrential rains and floods.
In a 40-second video that has gone viral, the National President of BJP Yuva Morcha can be seen eating 'Butter Masala Dosa' and 'Uppittu' (Upma) at an eatery in Padmanabhanagar and praising its quality and taste. He also recommended it to people asking them to come and taste the food there.
There is no mention as to when the video was shot. However, Congress' national social media co-coordinator Lavanya Ballal said the video is said to be dated September 5, when most parts of the city were flooded.
"Video dated 5th September. @Tejasvi_Surya was enjoying a good breakfast while Bangalore was drowning. Has he visited even a single flood affected region?" Ballal tweeted.
"Has anyone heard from @Tejasvi_Surya and his colleagues? Is he in Bangalore?" she said in another tweet.
Several Twitter users including actress and former Congress MP Ramya have shared Surya's video online. (PTI)
Chief Minister Basavaraj Bommai said the state government has prepared a memorandum on rain damage estimate meticulously and transparently and the Government of India must be recommended to release a fair compensation to Karnataka as per the central guidelines.
He held a meeting with the central team led by Ashish Kumar, Joint Secretary, Union Home Ministry which arrived here on Wednesday to study the flood situation in Karnataka, and also the extensive damage caused due to floods in July, August and the current month. The team members were given details of the damages caused due to floods in July & August months, and relief measures taken up by the state government.
Bommai informed the team that this time, a large number of fishing boats, shops and other business establishments had been damaged. In Ramanagar, silk reeling unit and twisting units too have suffered damage. This kind of damage has happened for the first time. It has impacted lives of many people. The team must try to extend the maximum help on the humanitarian ground.


The Karnataka High Court on Wednesday directed the city civic body Bruhat Bengaluru Mahanagara Palike (BBMP) to immediately set up cells to address the grievances of citizens affected by the heavy rains and flood situation in several areas here. The direction mandates setting up of a cell in each ward of Bengaluru.
Each cell will have an engineer who will attend to the grievance of the public. "The ward engineer in each ward shall be notified to deal with the grievance of residents," the court said.
The court also directed the BBMP to notify the establishment of a team of engineers for each ward who would hear the grievances of the residents and manage the "systematic water flow".
It also directed the civic agency to expedite such a proposal and obtain the state government's approval at the earliest. (PTI)
A special court in Bengaluru last Saturday granted default bail to former Bengaluru (Urban) deputy commissioner (DC) J Manjunath in a bribery case after the police failed to file a charge sheet within 60 days as stipulated.
Special court judge K Lakshminarayan Bhat also ordered that the accused officer is not supposed to leave the state without the permission of the investigating officer. He cannot leave the country without informing the court as well, the judge ordered.
Manjunath, who has been named as the third accused in the bribery case, was in judicial custody since his arrest on July 4. Incidentally, the first accused, PS Mahesh, a deputy tahsildar, was also granted default bail over not filing charge sheet within the prescribed time.
600 COVID-19 cases, 2 deaths reported in Karnataka
Karnataka on Sunday reported 600 fresh cases of COVID-19 and two deaths, taking the total infected and fatalities till date to 40,54,746 and 40,205 respectively, the Health Department said. The day saw 589 people getting discharged, taking the total recoveries to 40,09,287 so far, according to a bulletin. Active cases were totally 5,212, the bulletin said. Bengaluru urban accounted for the most with 312 cases.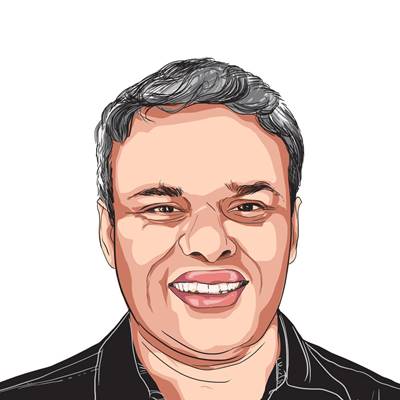 Johnson T.A.… read more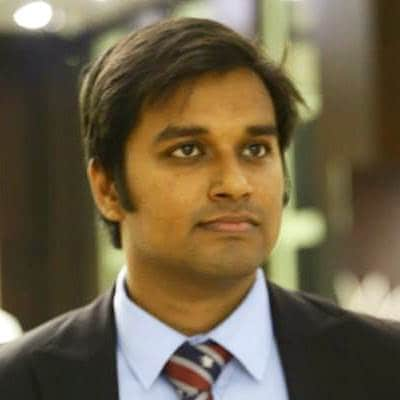 Aksheev Thakur… read more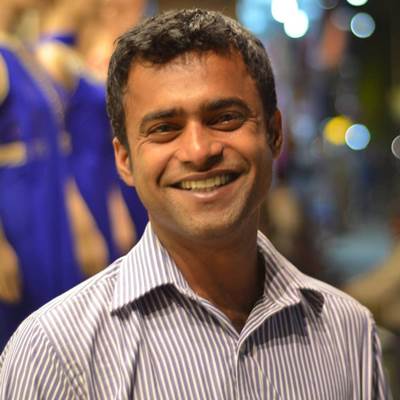 Kiran Parashar… read more